Just a few shots of the 1998 camp.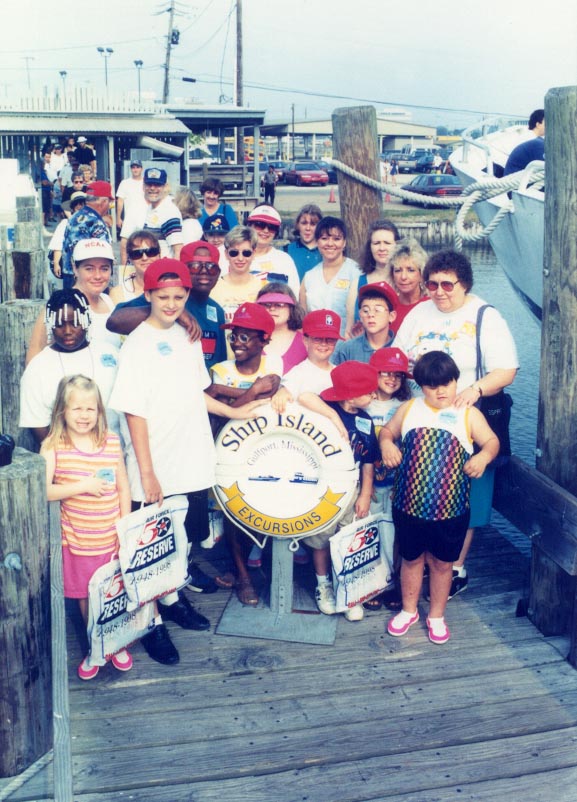 The day trip to Ship Island is always a big hit... and a good way to wear out the campers.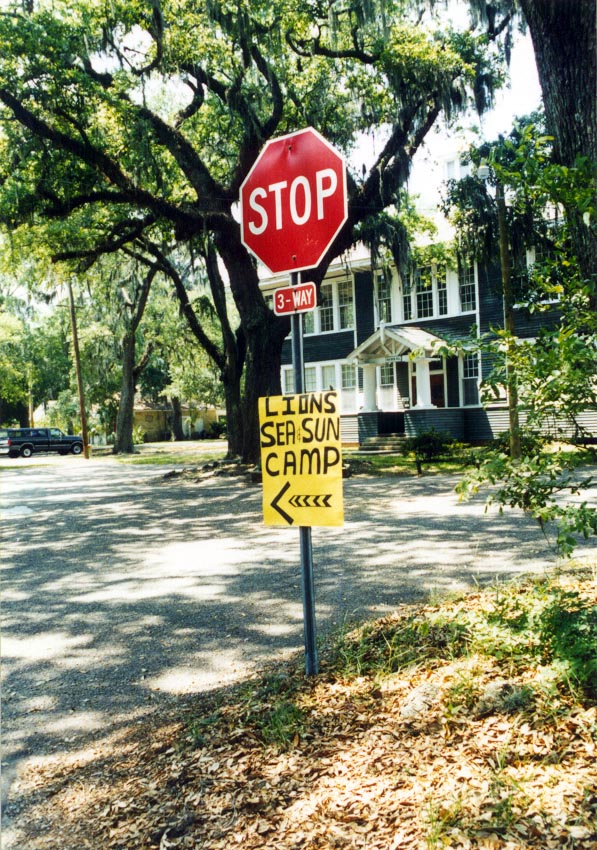 The first camps were held on a shoestring. We now have permanent directional signs to help campers find their way.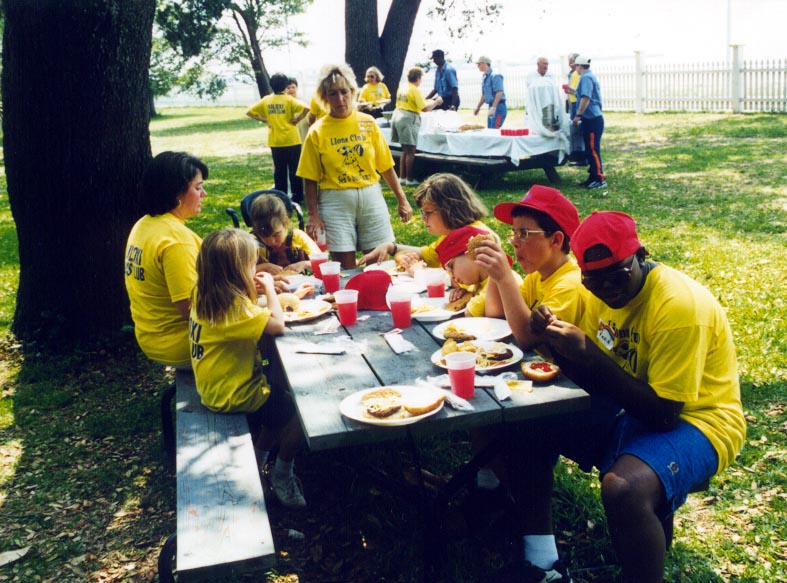 Lunch on the grounds of Beauvoir. Hamburgers were the choice of the day and boy were they good!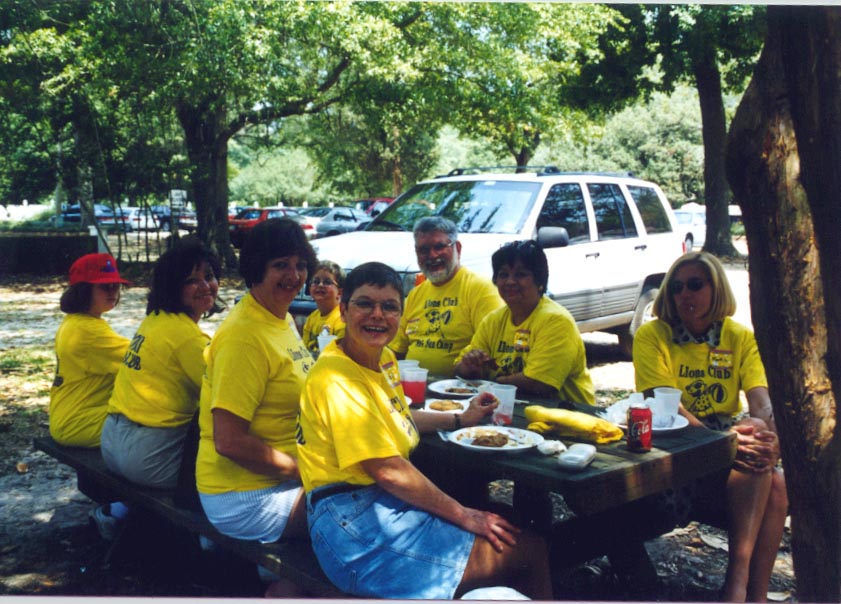 The Counselors get to eat too... Sometimes!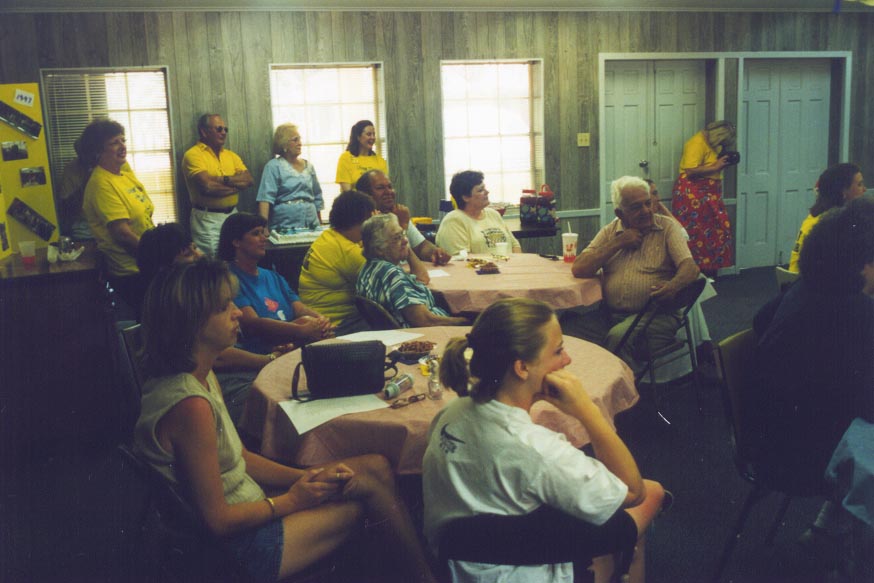 Sunday is Awards day. We outgrew this room with this years camp, but it served nicely in 1998.
No matter what the event, look at those faces, and you will see everyone having fun.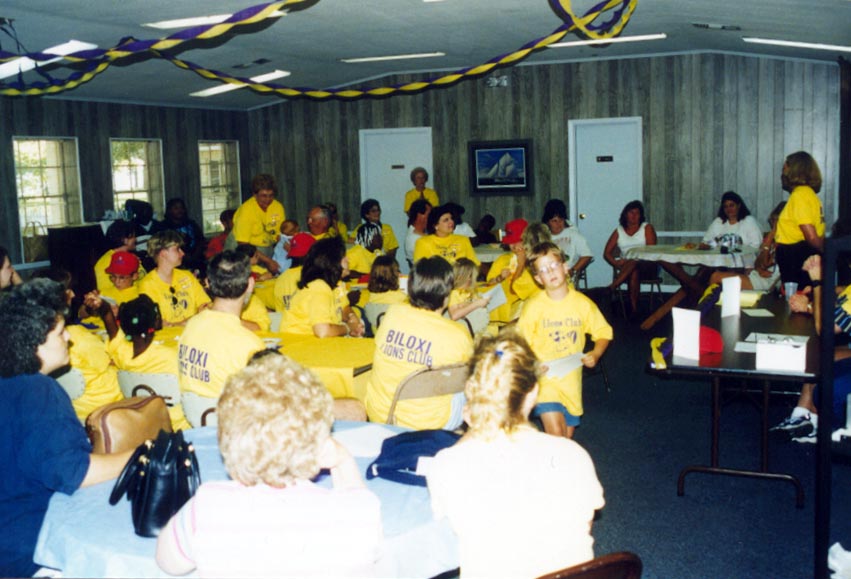 No one is left out of the awards ceremony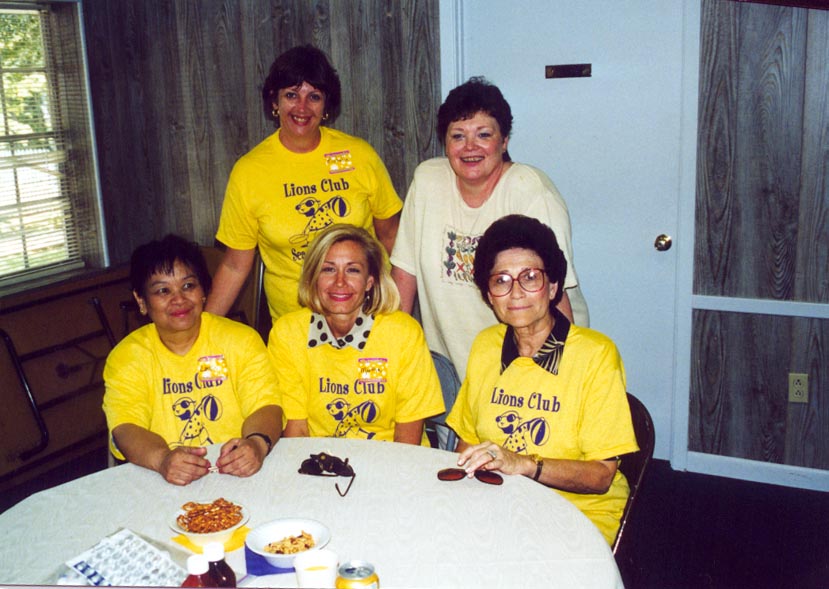 Our Nursing staff is the BEST!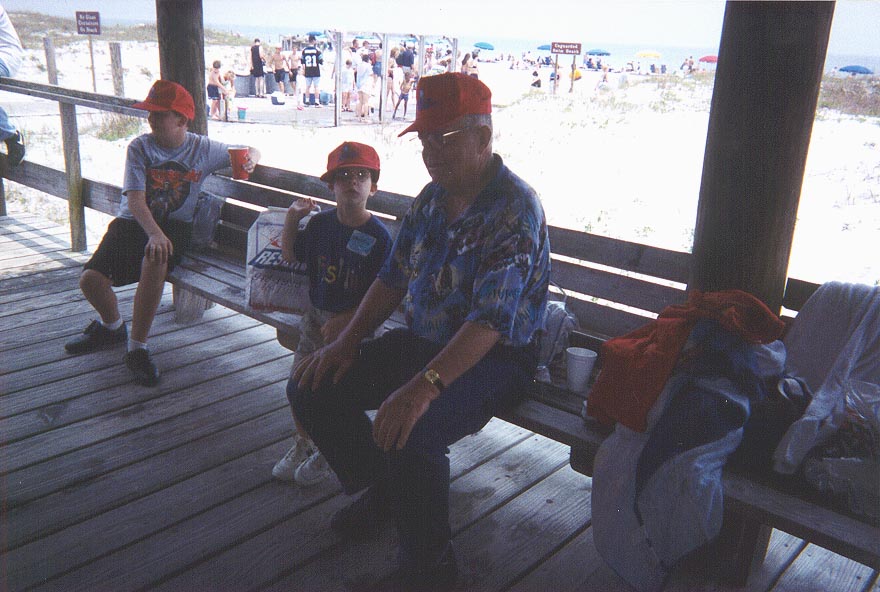 Taking a break on Ship Island.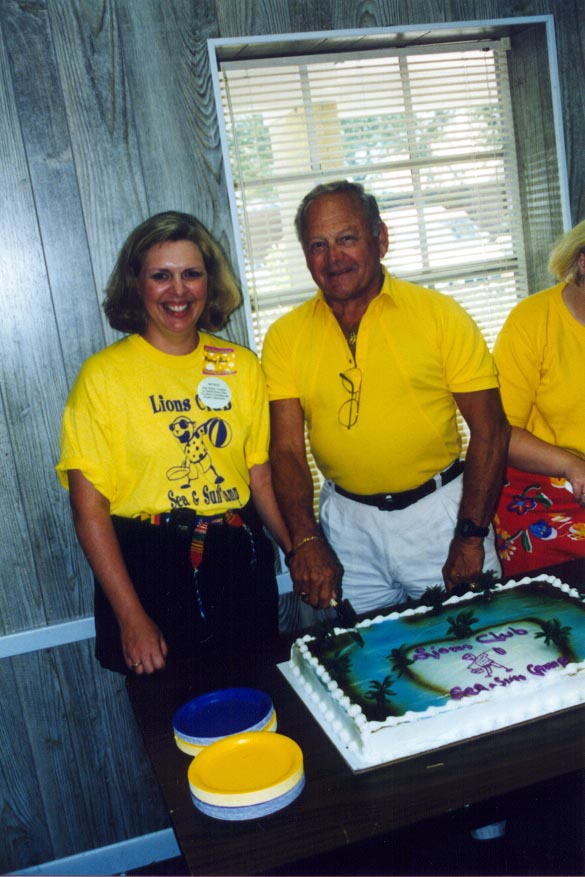 Our Camp Director, Lion Nancy Ann and Lion President Dick Wilson waiting patiently for the cake to be cut.