The Sea and Sun Camp began with a Pledge of Allegiance by the campers and counselors. The slightly pregnant woman is our Camp Co-Ordinator, Lion Nancy Ann Sherman.
After signing in, campers go to the dormitories to choose their beds and put things away for the weekend.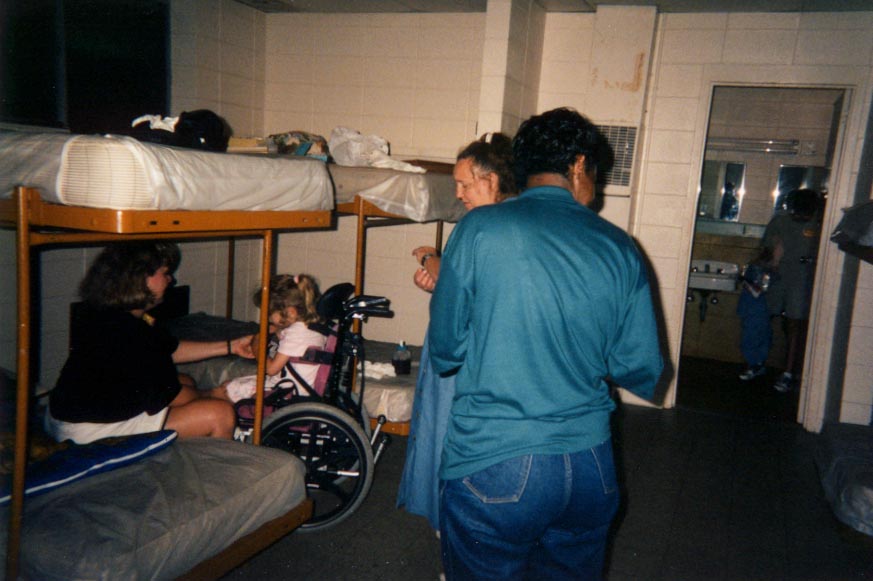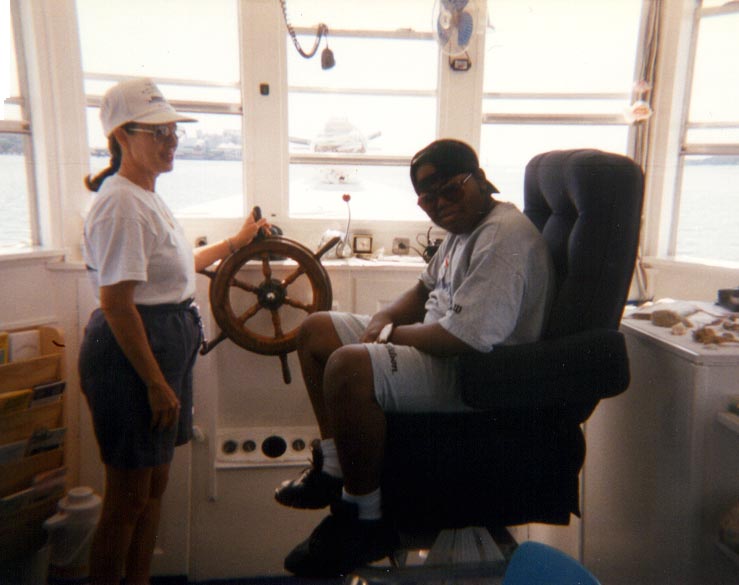 The Shrimp Boat tour is one of our most popular events. The campers even get to be Captain for a few moments. Don't ever believe that a blind child can't drive.