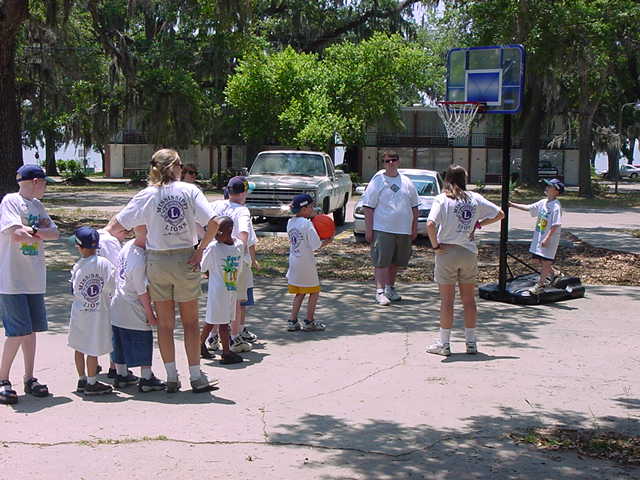 The kids got a real kick out of being able to play basketball. The goal has a loud beeper and the ball has a bell inside of it. There is also a bell on the net so the players know when they swish it.
This equipment was donated by the Mississippi Council of the Blind.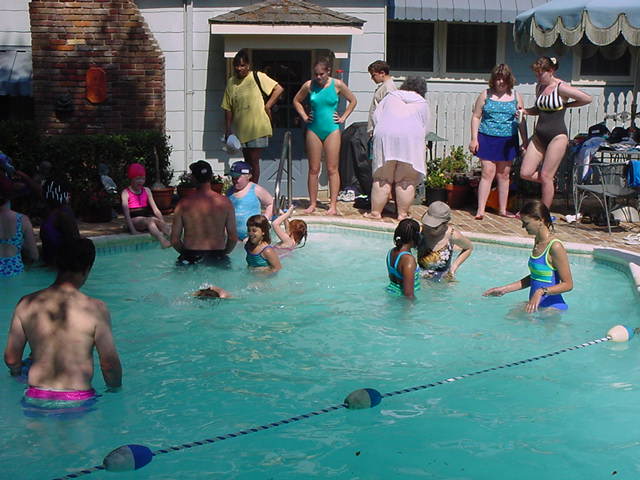 Swimming is always a high point for the campers. This year was no different.
YMCA provides our life guards at no charge. THANKS!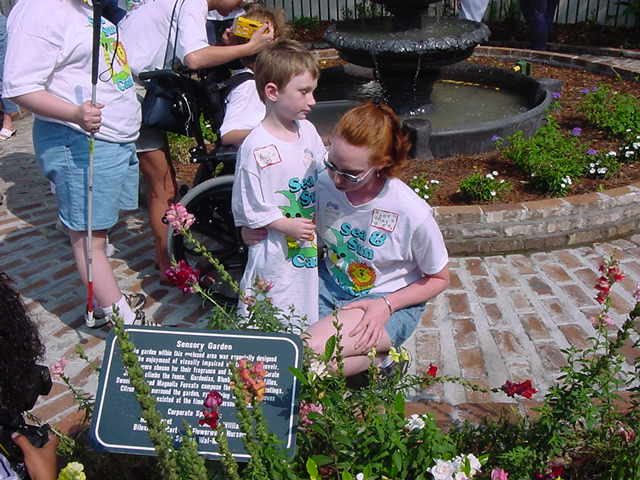 Beauvoir was on the agenda this year and the new Fragrance garden was a delight to campers and counselors alike.